Super Money Market
This money market account is designed for higher balances — higher balances earn higher rates. With interest that is credited quarterly, you'll find it's easy to grow your savings steadily.
We offer different opening deposit amounts for different tiers. Plus, you can retain limited access to your funds for greater flexibility.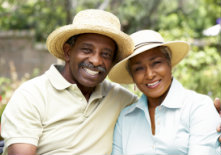 Questions?
Summary

Money market account designed for high balances
Higher balances earn higher rates
Interest is credited quarterly
Maintain $2,500.00 minimum balance to avoid the $5.00 quarterly service charge
Maintain $1,000.00 minimum balance to avoid the $7.50 quarterly service charge
Free online banking, bill pay and mobile banking
Free e-statements
Free quarterly bank statements w/out images
Opening deposits are tiered for interest rates
During any month you may not make more than six withdrawals or transfers to another account of yours or to a third party by means of a preauthorized transfer or automatic transfer, telephone order or instruction, computer transfer, or by check, draft, debit card or similar order to a third party.
More than six transactions a month may result in your account being converted to a checking account.
A fee of $1.00 will be charged for each withdrawal in excess of eighteen withdrawals during the quarter.