Individual Retirement Account (IRAs)
The early bird catches the worm. Watch your retirement dreams take flight with a solid savings plan. IRAs offer tax-advantaged* ways to save for your golden years.
We offer different types of accounts for different financial situations. Ask for more details today!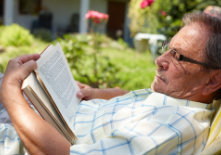 Questions?
Summary

Tax-advantaged* way to save for retirement for members under age 70 1/2
Earn higher rates than regular savings to grow your nest egg quickly
Variable and fixed rates available
Several plans available to serve different financial needs
Traditional IRA
Interest earnings are tax deferred until withdrawal
Current income grows tax free until withdrawal
Increases untaxed savings since withdrawals will be subject to lower tax bracket
Many employees are eligible to deduct their contributions on current returns
Roth IRA
All earnings are tax free upon withdrawal
Your income is taxed now, when you are working, instead of when you are retired
Some early withdrawals are penalty-free for specific situations

*Consult your tax advisor.